Your Philanthropic Support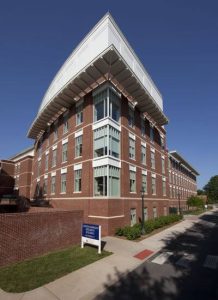 UVA's Beirne B. Carter Center for Immunology Research is committed to conducting promising research that will offer new hope for a host of diseases. At the same time, the center will lead the way in training future immunologists to carry this work forward. Private support in the following areas will propel the center's progress and lay the groundwork for a new generation of treatments for disease.
Funds for research allow UVA researchers to pursue diverse and innovative investigative paths and speed the pace of progress.
Support for investigators with special expertise will strengthen and expand key areas such as inflammation research, Crohn's disease, and bioterrorism.
Building the core endowment will help researchers meet emerging research training opportunities as they arise. It will also fund scientific conferences and educational opportunities for investigators and fellows.
Funding for graduate students and postdoctoral fellows supports them in performing critical work and gives direction to future studies. These individuals bring innovative ideas and fresh perspectives that are essential for the vitality of the center's research program.
State-of-the-art laboratory equipment provides the most efficient tools for optimal productivity.